Events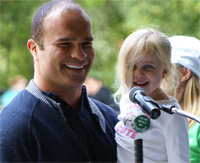 Tie Domi and Ashley at the zoo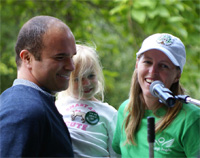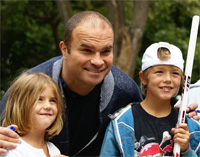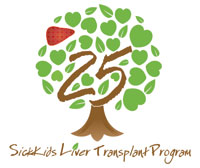 Ashley's Angels at the Toronto Zoo - Saturday September 17, 2011 Thank you to all the participants for joining us in celebration of 25 years of liver Transplant at SickKids and Ashley's Angels second annual celebration of life at the Toronto Zoo.
Also, thank you to our presenting sponsor, Claymore Investments, our Animals Around the World sponsors, Brandy's Island Marina, Astellas, Roche and CSL Behring; our graphic and website design sponsors GittenCreative and Redux respectively, our promotional booth sponsor Investors Group, and our IT sponsor Bell Mobility.  Our corporate sponsors generously provide the core support for our fundraising events.
Thank you to the Toronto Zoo for allowing us to host our fundraising event at this ideal venue.
Lastly, I would like to thank Canadian Transplant Association, Canadian Liver Foundation and Trillium Gift of Life for participating in and supporting our event.
The day wouldn't have be possible without the support and hard work of our committee members and volunteers.  Many of the SickKids Liver Transplant team members donated numerous hours to organize and run today's event.  Additionally, our family and friends, without waiver, donate many hours for past and present Ashley's Angels events.  Thank you so much for generously donating your valuable time and energy to this organization.
By being involved with Ashley's Angels you are providing a hope and a future for Canadian infants and children with end-stage liver failure. Together and united, we will continue to work to help children who have undergone a liver transplant at SickKids (and worldwide) be the very best that they can be!
We look forward to seeing you next year at Ashley's Angels third annual celebration of life at the Toronto Zoo, date to be announced.
With gratitude,
Ashley's Angels
In Support of SickKids Liver Transplant Research
As special thank you to our sponsors....